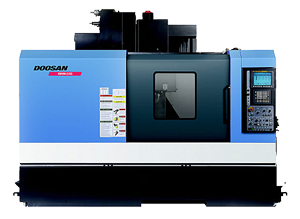 DOOSAN DNM 650
Doosan DNM 650 Vertical Machining Centre with Doosan-Fanuc Control System.1270mm x 670mm x 625mm XYZ
12,000 rpm spindle
30 station automatic tool changer
BT40 big plus type tooling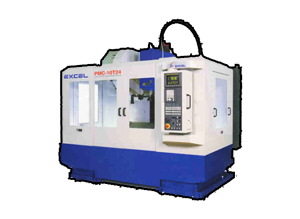 EXCEL PMC 10T24
Fanuc 21-M CNC Control, Pendent RS232 Port, (2) Roll-Out Chip Pans, Flood Coolant System, Side Mount Twin-Arm Tool Changer, Manuals.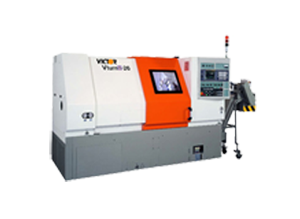 FORTUNE VTURN 26
The Vturn-26 is the medium sized CNC lathe in Fortune's Vturn range. The Vturn-26 is a rugged and very rigid lathe build for the heavy cutting of hardened steels.
FORTUNE VTURN 46
To meet the increasing demand for  2-meter (80+") lathes, Victor Taichung is developing its own 2-meter lathe Vturn-40/220. They are scheduled to present this new model at TIMTOS 2007 and EMO 2007.  With the upgraded spindle nose A2-11 and spindle motor @30i motor, Vturn-40 has covered the technical limitation on the existing Vturn-36 models. The rapid feed has been  upgraded to 787 ipm to reduce the idle time for higher efficient production.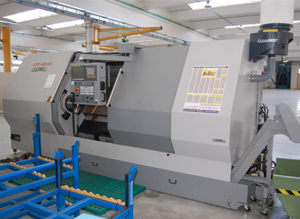 LEADWELL LTC-35CL
Leadwell turning centers are of rigid cast iron construction utilizing oversized box ways which give superior machining accuracy. The 45 degree slant bed allows for a stronger frame with easy access to the workpiece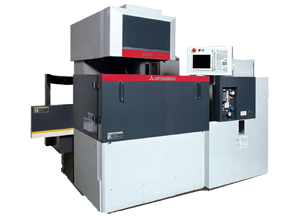 MITSUBISHI EDM
With machine performance up to 36 sq"/hr in hardened D2 steel
New M700 series control
15″ touch screen
MORI SEIKI SL-303
CNC CTRL WITH 10.4″ LCD,
RS-232C PORT INTERFACE FOR DNC OPERATION,
15″ 3-JAW HYDRAULIC THROUGH HOLE CHUCK,
TOOL PRESETTER/EYE (TYPE IN-MACHINE), TAILSTOCK,
STANDARD COOLANT SYSTEM WITH TANK & PUMP,
RIGHT HAND DISCHARGE TURBO CHIP CONVEYOR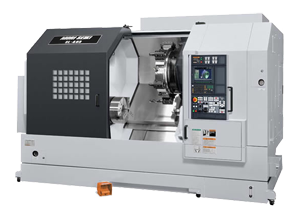 MORI SEIKI SL-403
The SL-403 is a horizontal turning machine tool maximizes and stabilizes speed with a high level of precision. The SL Series features a slanted bed design which provides outstanding rigidity and stability.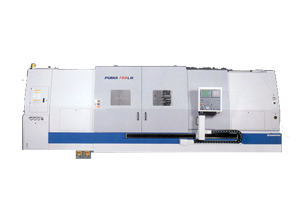 PUMA 700
The Puma 700 and 800 series turning centers are designed for heavy and interrupted cutting, long-term high accuracy, and superior surface finishes.  High speed turret indexing and fast rapid traverse rates minimize non-cutting time.  Classic manufacturing methods and ultra rigid construction are combined with advanced technological features to provide exceptional value.